The Star Treatment: "Treat people as you expect to be treated yourself"
We aim to exceed your expectations simply by discussing what is the ideal financial situation for you, your family and/or your business. Analysing your current situation, then having the VISION to plan and implement.
We help you plan and achieve the LIFESTYLE you both want and deserve.
We help two distinct types of customer – The Haves & The Will-Haves. Which are you?

→ Please click here to see our approach to discussing your Lifestyle Financial Planning.
→ Our approach to the advice we provide is further illustrated by the "The Client Journey" – follow our structured but flexible process.
We always help any customer regardless of where they are in life – we prefer to focus upon where they are going, then work out how we can help them get there.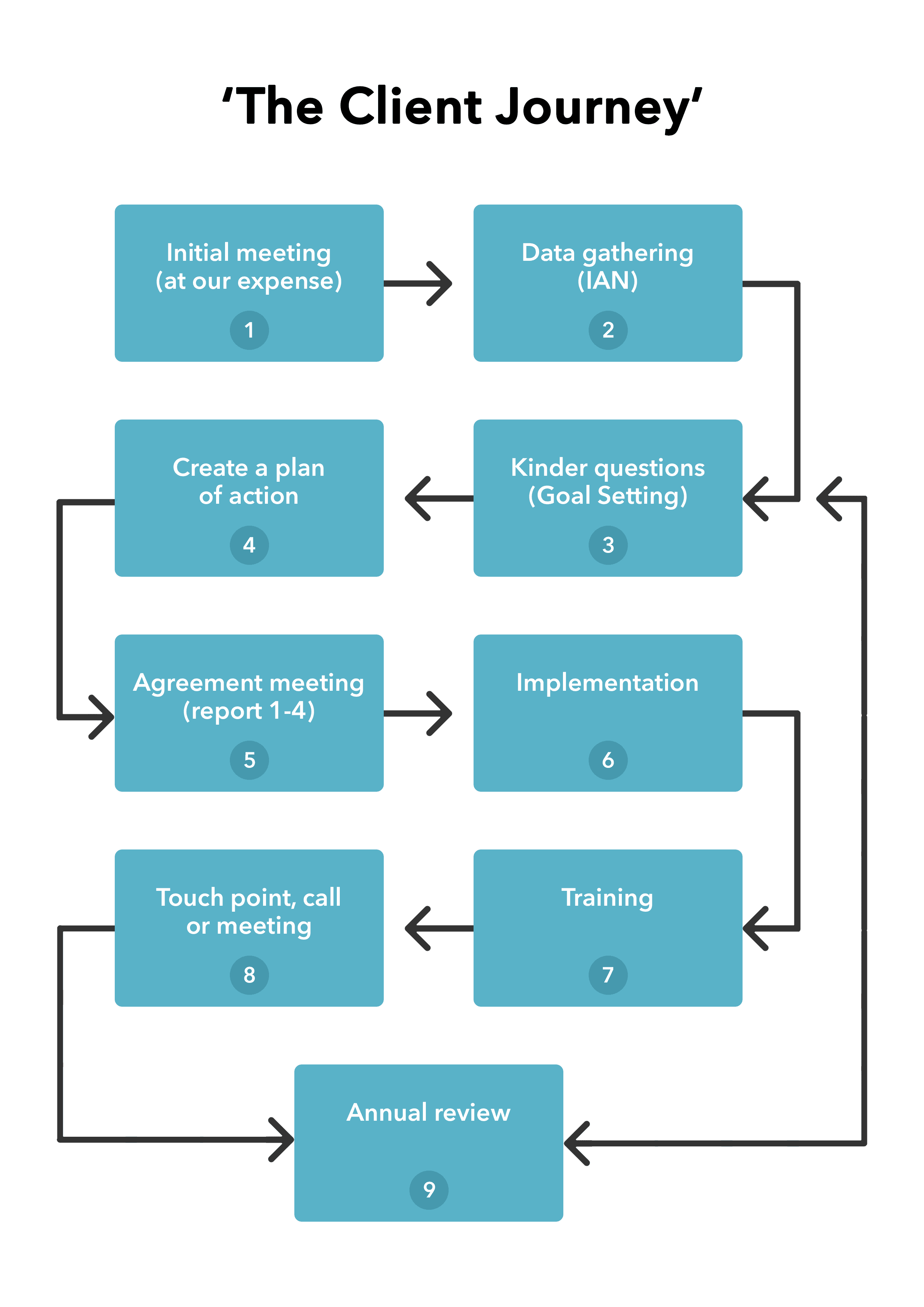 WEALTH MANAGEMENT: The 'HAVES' and the 'WILL HAVES'.
'Haves'
So you have made your money through hard work and saving for your future, you have a business to sell or you have just sold up. You have just graduated or about to graduate from having to work and it is our role to help you make sense of it all.
How do you take income to enjoy your lifestyle without eroding your capital?
How do you enjoy the fruits of your labour, yet leave an estate to your family whilst minimising Inheritance Tax?
We work closely with our clients to ensure that they achieve their financial goals.
And because we work closely with the 'Haves', we are well suited to helping the 'Will Haves', we know what your next step should be and can help you plan for the future well-being you 'Will Have'.
'Will Haves'
There are many though that are not in the category of a 'Have' yet! These are the 'Will Haves'. What we mean by this term is everyone else that wants to invest and plan for their future so that one day they will be in the 'Have' group. Again we have options to suit all future lifestyle dreams and we regularly review and keep in contact so that as and when things change (and they do) we are on hand to help keep you on track.
Regardless of the group you find yourself in now we have a range of options to help you get the most of what you have or get to where you want to be in the future. We do not sell products, we advise and help you plan and organise what you have now to make the most of your lifestyle.
IAN
We use IAN for our approach to financial planning.
To fully understand your financial situation and therefore be in a position to advise upon it, we always establish IAN:
I – your Ideal situation – how much do you want and when?
A – your Actual situation – what investments / estate do you have now?
N – your Needs – what do you need to achieve your goals?
Click Here to Download IAN Form
Are you interested in:
Retirement Planning: Pension – or as we like to call it: LIFESTYLE FUNDING.
About You as a Person
We Want to get to Know You
Step 1
Initial Consultation at our expense
Step 2
Finding out about you and your needs
Step 3
Reviewing your existing financial situation
Step 4
Putting plans in place to enable your lifestyle
"Mike has looked after our mortgage long before he joined Northern Star, his advice and expertise helped us pay it off much sooner than we expected to. Recently he has helped me to invest a lump sum of money that has a great sentimental attachment. He dealt with it sensitively during a difficult time. His commitment to ensuring that the type of investments suited my level of risk was very reassuring and I always felt listened to and he was always happy to answer any questions and go over anything I didn't understand".